Taapsee Pannu
became a household name after she received appreciation from all quarters for her brilliant performance in '
Pink
'. Today, as the film clocks four years, we caught up with the actress for a tête-à-tête where she opened up about working with
Amitabh Bachchan
, his disappointment on not winning an award for the film and more. Excerpts…
How did you bag the role in the film?
I was shooting for 'Running Shaadi' which also starred Amit Sadh. During the filming of that movie, I had an opportunity to interact with Shoojit Sircar. We were from Delhi so we connected on that common point. We had a good equation while working on that film.

They had told me that there is something that they would like to pitch to me at the right time and once they develop it, they would want me to do it. They met me and told me about the concept. The subject was tricky and hasn't been dealt with head-on yet in mainstream cinema. I was very curious and excited. After I gave my nod to the film, they informed me that Amitabh Bachchan is a part of the film.
How was your experience working with Shoojit Sircar?
He was producing and mentoring the entire subject. He is somebody who will never tell you what to do in the scene. He will make sure he will interact and speak to you so much that he brainwashes you into believing that you are that character and then you automatically believe in the shot and deliver as expected. He will never make you rehearse a lot and tell you how you are supposed to do it. This brainwashing is Shoojit Da's specialty that he does very well.
This was the first time you shared a screen with Amitabh Bachchan. How is he as a co-star?
Just like everyone else, I was intimidated in the beginning by just imagining that I have to share screen space with him. On the first day, I realised that if I am going to be so intimidated with him around then I won't be able to perform the way I am supposed to. I had to switch off the button in my head which said this is Amitabh Bachchan and then perform. This is how it has been since then till now. We have done two films together. I enjoy his company as a co-star and not treat him like a legend and put him up at a pedestal where he is not really reachable. I treat him like any other young co-star of mine. That really helps in building chemistry.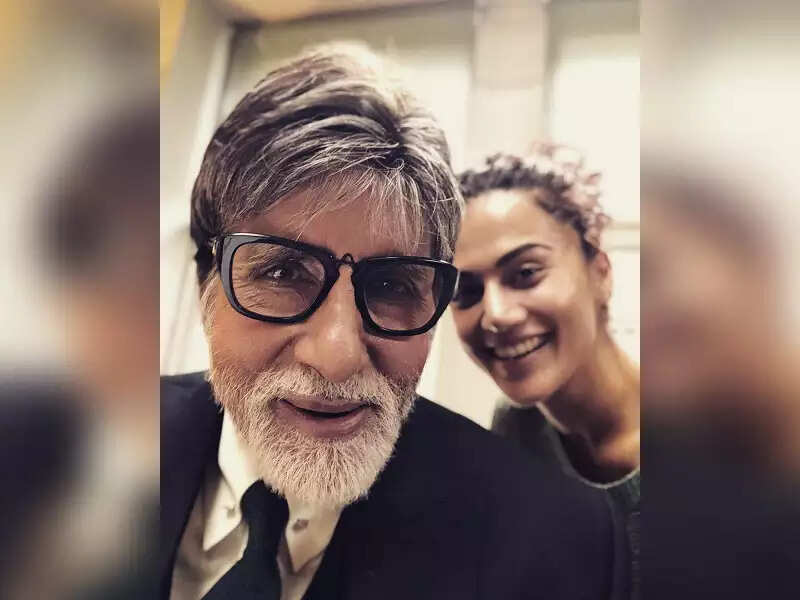 What was it to be on the sets of 'Pink'? Who did you bond with the most on the set?
I don't know if this was because this is one of my first few Hindi films or because the subject was close to our hearts or because we were so passionate about the work, but it was a film where none of us felt that we were doing a job. We felt like we were putting our hearts out there for the world to see and know how we feel.

I can't find anyone who I bonded with the most. I bonded with Angad Bedi, Andrea Tariang to Kriti Kulhari. It was not like one was closer than the other, it was like one big family.
What are your fondest memories associated with 'Pink'?
My fondest memory of 'Pink' is the fact that I shot in Delhi. I was working from home where every day I would go back home to my parents where I was born and brought up. I would at times take a metro to work or drive myself. It felt weird because I have always worked outside my home city before that. It was actually weird to think that you can actually go home after work like a regular job.
You have said this in many of your earlier interviews that you expected to bag an award for Pink and were disheartened when you didn't. How do you look at it today?
I still look at it the same way. The performance fetched more attention but I as an actor probably didn't fetch that much attention. My presence probably didn't get much TRPs or audience attention as I was not a well-known name at that point. So nobody really bothered to include me in either winning and in certain cases, not even nominations were not given. I did feel disheartened. That made me stronger for the future. That time when you realise that it is how it is, your expectations of getting an award for good performances becomes minimal. You don't lose hope or your heart doesn't break after that.
Would it be right if we said that with 'Pink' you changed gears to a different kind of cinema?
I think more than that it is right to say that 'Pink' really helped me get a route or a direction of what kinds of films I want to do in the future. It gave me a sense of direction as to where I want my career to head and what kinds of films people like me in.